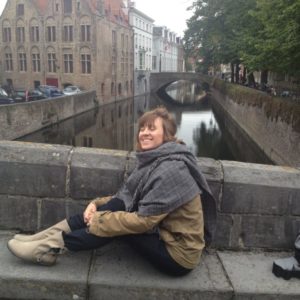 I'm a technical writer, copy editor (technical and nontechnical), and French/Spanish to English translator with nearly 20 years of experience in web development and training. Before I fell into web development, I worked in IT as help desk and database support. I started blogging before it was the money making machine that it is now… but don't get me started. On that first blog, I used to hand code static pages with frames (frames!), eventually moving on to MoveableType, then WordPress. I've now been using WordPress exclusively for over ten years now.
---
As a translator, my love of world languages has given me a deep understanding of the way that words, structure, and meaning change across various tongues. As a copy editor, learning other languages, particularly those that operate on a "case" system (German, Czech, Russian, Arabic) has demanded a solid grasp of grammatical terms and function. English is my native language; I then learned Spanish and French, picked up Czech during my three years living in Prague, studied Arabic for a year at UW, have advanced beginner skills in German, and can read Cyrillic. (I can speak very rudimentary Russian.) I can also be polite in Italian and Portuguese.
A few years ago, I decided to return to college and finish my degree. In June 2018, I graduated Magna Cum Laude from the University of Washington with a B.A. in Comparative History of Ideas. In February 2019, I began a Master's of Translation program, focusing on French to English. (Though I am equally proficient in Castilian Spanish.) Though I never made it official, my accumulated credits throughout my entire college experience equate with a B.A. in English.
I also have a Tech Writing certification from Bellevue College Continuing Education, and I will complete the University of Washington Professional & Continuing Education's Editing Certificate in Spring of 2019.
In my spare time, I take a lot of pictures, write creative nonfiction, cook and bake as much as possible, read novels in French and Spanish, make a gazillion Spotify playlists, and spend as much time outdoors as possible with my husband, son, and dog. I travel as much as possible – I'm particularly fond of the Basque Region, both in France (Le Pays Basque) and Spain (El País Vasco).
Lastly, you can find me on Spotify, Instagram, VSCO, and LinkedIn.