Hank said to me this morning, "Whatever you want to do tomorrow, we'll do it."  (Which is an odd thing to say, because, really, if either one of us every really wants to do something, we do it.  And what I really love to do is never make plans.)
However, in the spirit of that statement… what I'd REALLY like to do tomorrow is go here: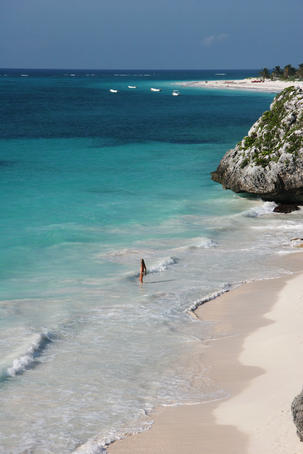 or here: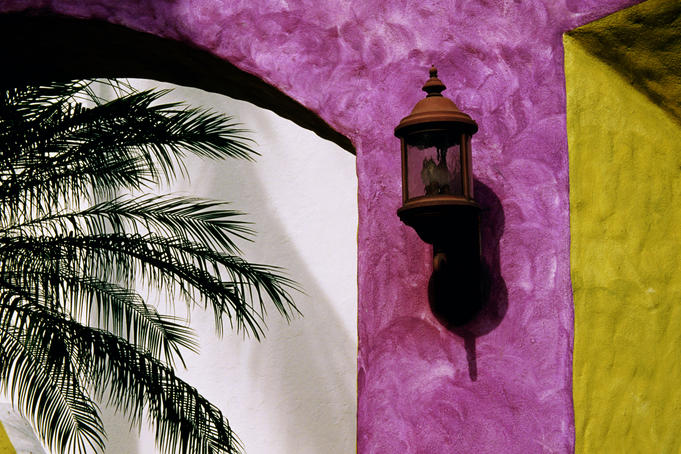 or, hell, I'm being far too realistic – how about here? :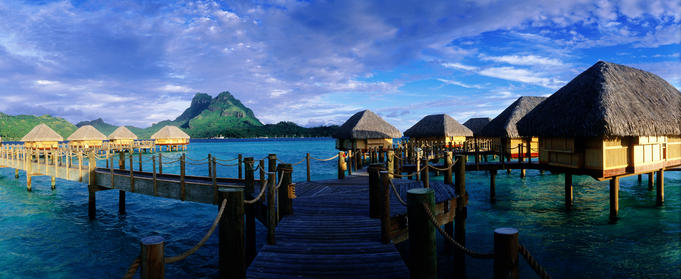 Bora Bora is my goal someday.  I desperately want to go and stay in one of these huts over the water.  I'm a European type of girl, but more than that, I'm an ocean girl.  I love water.  I love ocean.  I love being near the ocean, in the ocean, and there is nothing like water this blue and clear.
Sigh. Clearly we are not going to do any of these things tomorrow.  That's just not possible.